Our mandate: bringing well trained professionals into rural areas
The comparison to other headhunters, who steal away employees from competitor companies, is something that Nicole Osbelt hears often. But she just smiles that away. After all, she knows exactly that that's not the case for her company. "I am an HR consultant, we support with sustainable employee retention and do not cannibalize our own region."
Since 1997 osbelt | RECRUITING PROCESS is supporting companies with their search for leaders and specialists. With a clear focus on small and medium sized businesses in rural  regions. 
For Osbelt consulting a client is characterized by a distinctly solution oriented approach and the motivation to swiftly, wholeheartedly and sustainably bring projects to a sucessful completion. All while placing special emphasis on the human as well as the organziation.  "We take the word "service" literally. We serve with fervor."  says Osbelt.
Nicole Osbelt is a tough, hands-on cheerful person, who likes to communicate. It's her job after all.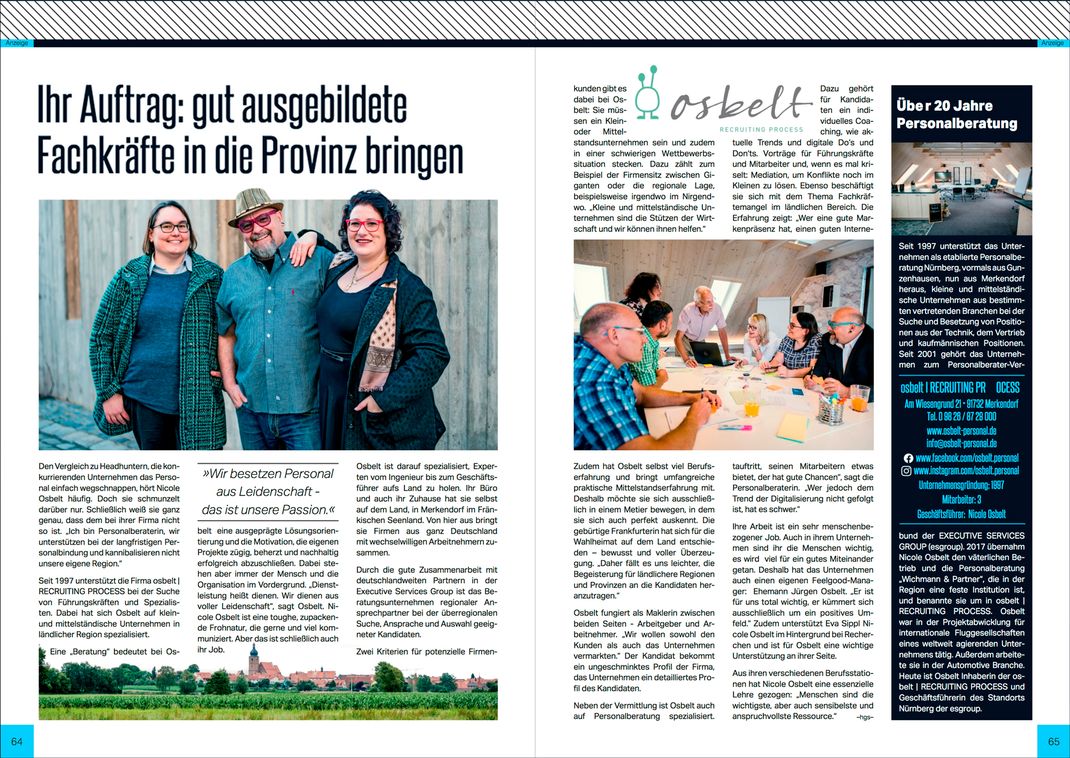 OSBELT RECRUITING PROCESS IN NEW REGIONAL BUSINESS MAGAZIN