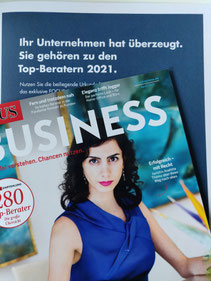 THANK YOU VERY MUCH! VIELEN DANK! MERCI!
In it's April issue, German magazin Focus Business has awarded the top business consultancies in various categories. Osbelt | Recruiting Process was chosen in the category HR consultancy. Which we are very exited about, since it proves our quality of work has not suffered from the pandemic. 
Basis for this commendation were customer recommendations as well as references from colleages in various consultancy firms. 
We are especially pleased, to have scored especially with customer recommendations. It is amazing that you have expressed your confidence in us! We are looking forward to meeting you face-to-face again soon. Stay smart.
FOCUS BUSINESS AWARD:  TOP CONSULTANT 2021